High efficiency refrigeration systems for the plastics industry
Designed to deliver the industry's best performance coefficient, Aquatech cooler lines represent the latest generation in terms of efficiency and stability of process parameters.
Maximum flexibility and energy efficiency are the advantages you can get from these devices that AGI offers.
High energy efficiency: the highest EER in any working condition;
Frequency inverter controlled compressor that models power from 25 to 100%;
Frequency stabilized water flow at pumps;
Ecological compatibility;
Specializing in Industrial Cooling Solutions and Systems for Plastics, Food & Beverage
Experience and knowledge of more than 40 years of history
High level of performance and maximum energy efficiency
Refrigeration Systems
Reliability, robustness, efficiency and flexibility are the ever-present requirements of AQUATECH refrigeration solutions.
AQUATECH develops integrated cold solutions, tailored to customer needs, with high energy saving coefficients, either using combined cooler-thermo-convector solutions or through "ECOSMART" type refrigerators.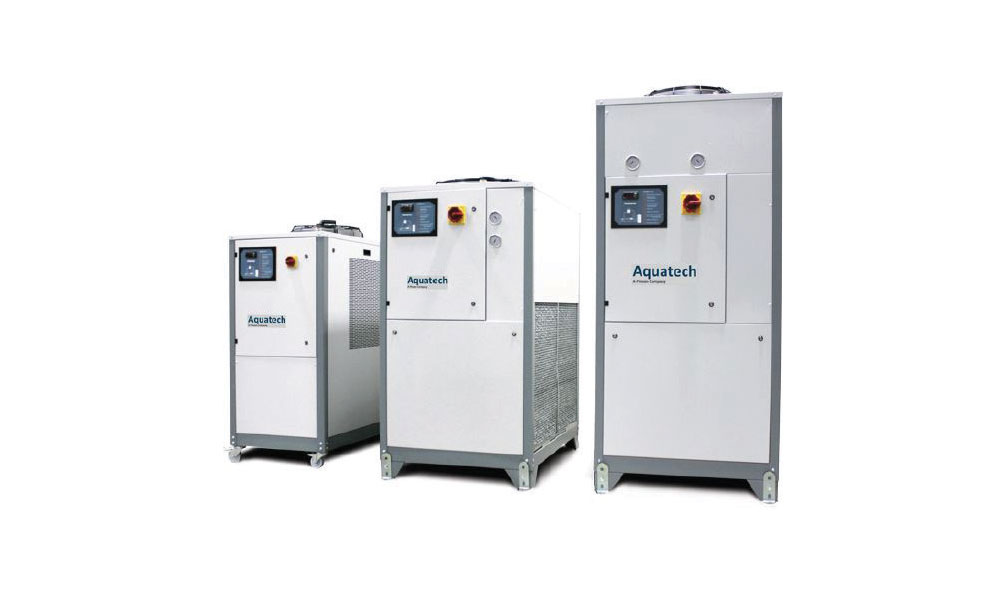 Termochiller
With the development of FLEXCOOL systems, combining low cost cold water central lines with machine-based cold or heat production, using DIGITEMP equipment, AQUATECH allows transformers maximum flexibility in their process with minimal energy consumption.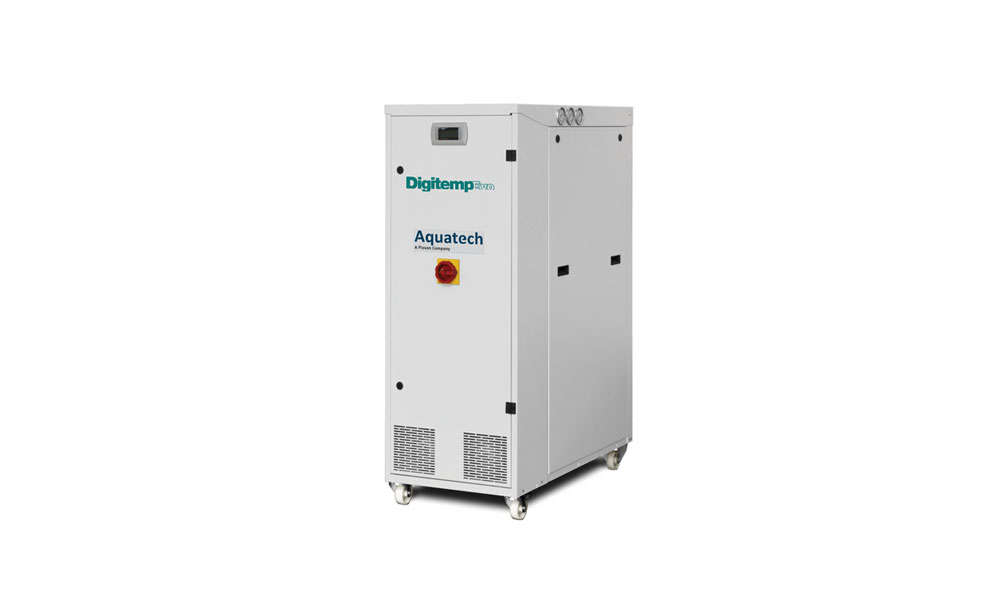 Contact Us
For more information on AQUATECH equipment, please contact us.