Nordic leader in robot automation for industry of plastics
Rugged, accurate and effective, WEMO robots allow numerous applications. Created to meet the needs of injection machines between 25 and 5000 tonnes of blocking force, AGI-represented WEMO robot systems ensure maximum profitability on stand-alone automations or complex automation systems.
WEMO has pioneered graphic programming systems that allow free, complete and 100% reliable programming. Its latest success is due to the creation of WIPS-WEMO Intuitive Programming System programming software that combines sequential programming with dialog programming.
Solid construction, designed and manufactured in Sweden;
Speed ​​and timing through woms exclusive system;
Ease of use WIPS system;
Eco-function – Adapts machine speed for energy optimization;
We guarantee the production of precision parts of the highest quality
Innovative solutions that break barriers and set new performance standards
Simplicity, economy and efficiency
Wemo Conveyor Systems
Wide range of horizontal or angled conveyors as well as lifts and accessories adapted to typical robotics applications in the plastics industry. Damping and accumulation of parts, box support, small pallets, etc …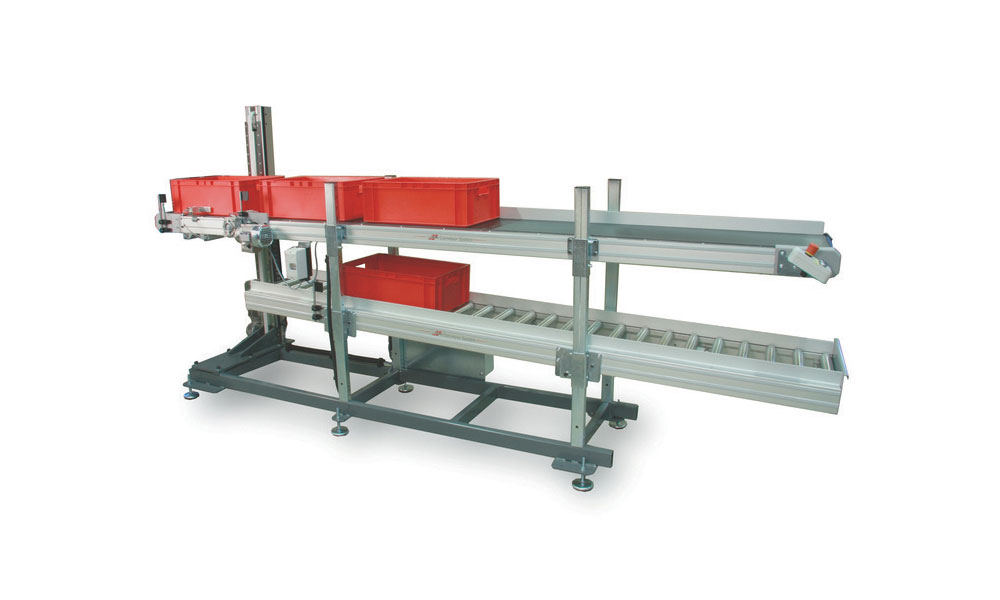 Wemo Safety Systems
WSS Safety System is an integral program of safety guards for robotic cells and other equipment.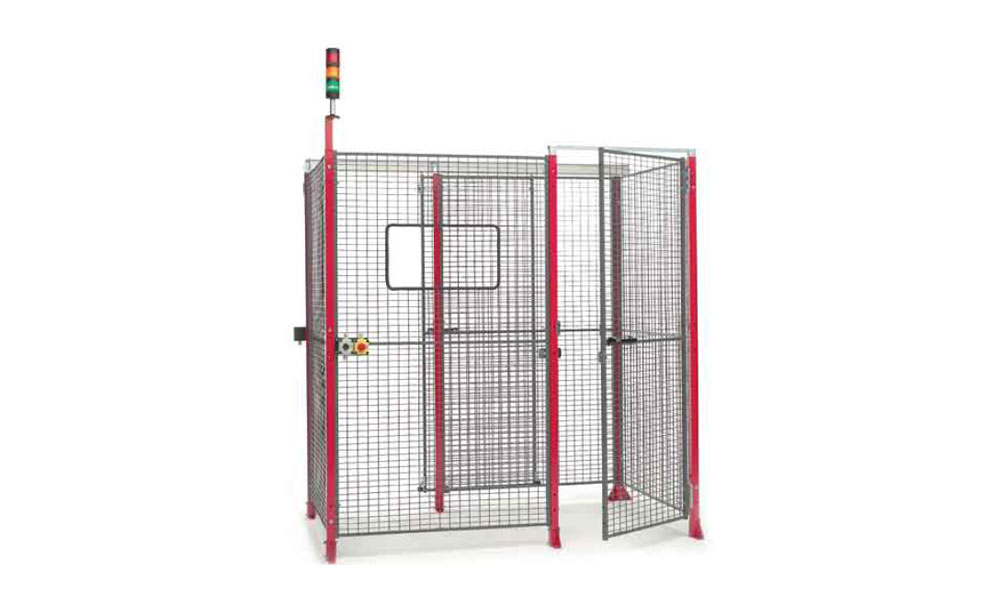 Wemo Robot System
Wemo Robotsystem are linear Robots with a load capacity up to 100kg, designed for injection machines from 25 to 5000 tons of clamping force.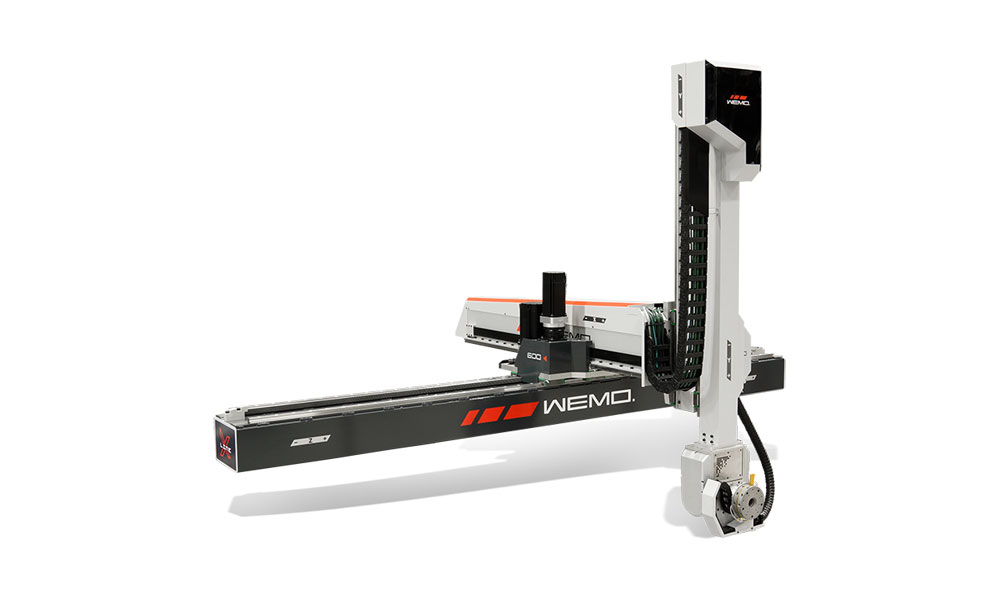 Wemo Grip System
It is a flexible system that includes easy hand changing and a full range of components for quick and simple claw creation.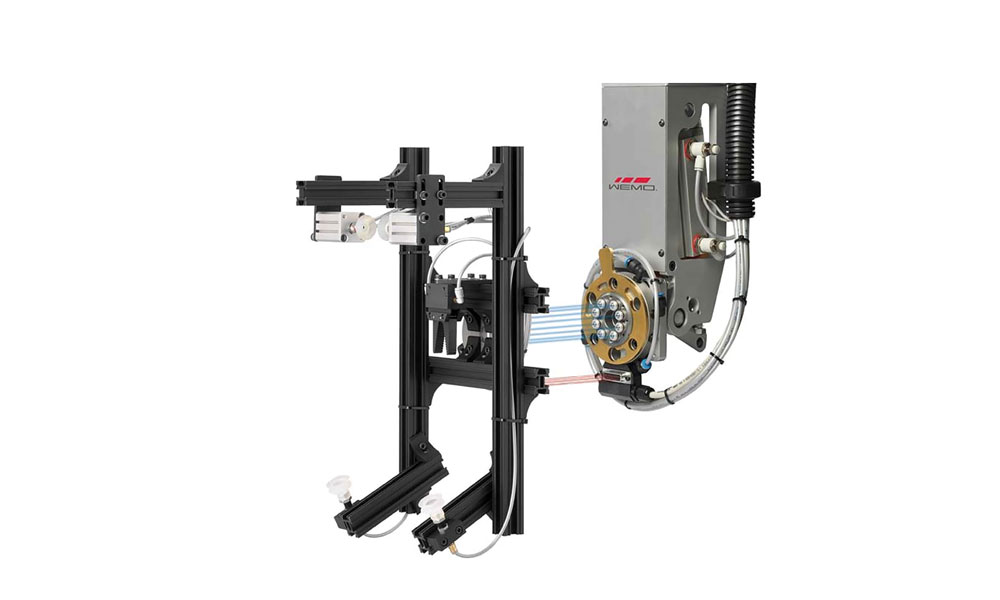 Contact Us
For more information on WEMO equipment, please contact us.