Innovation leader in complete peripheral systems for the plastics industry
Energy efficiency and sustainability are the key words for the development of PIOVAN equipment. Always a step forward in innovation and using the most appropriate technology, PIOVAN has a wide range of equipment that meets the needs of the various sectors of the plastics manufacturing industry.
In a perfect combination of maturity and innovation, AGI goes from choosing, installing and maintaining to the smooth and efficient operation of the technology that PIOVAN offers you.
Maximum flexibility from 2 to 8 stations, spindle or guillotine;
High dosing accuracy and repeatability in each batch;
Perfect mix with spherical base mixer;
Immediate operator interface via intuitive touch console;
Energy efficiency and sustainability are the key words for the development of PIOVAN equipment
RYNG monitoring system
Piovan has designed and manufactured a special production monitoring system called "Ryng". The Ryng system is structured as a component installed between the feeder and the storage hopper as a high precision weighing device inside.
The system uses its own software, configured according to specific algorithms that "filter" and "interpret" the received data and, consequently, indicate the actual amount of material transferred.
The software is programmed to exclude or minimize any measurement fluctuations that may be caused by unavoidable feeder system vibrations due to normal operation of the processing machine.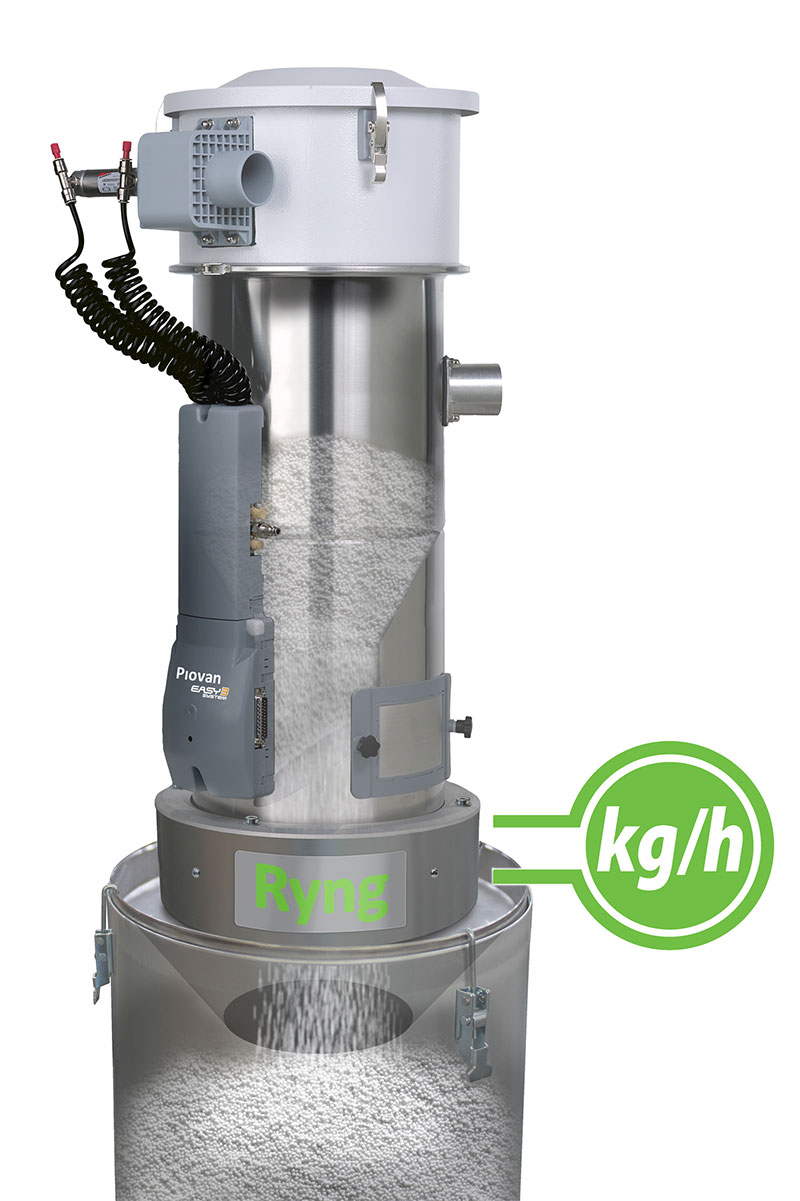 Tailor-made drying and dehumidifying solutions through integrated systems with one or more hoppers coupled to a single dehumidifier
Overdrying and underdrying control solutions available depending on application
Feeders
The range of PIOVAN solutions ranges from single single feeders to multi-feeder central systems. Fully integrated and designed to meet the demand of any production unit.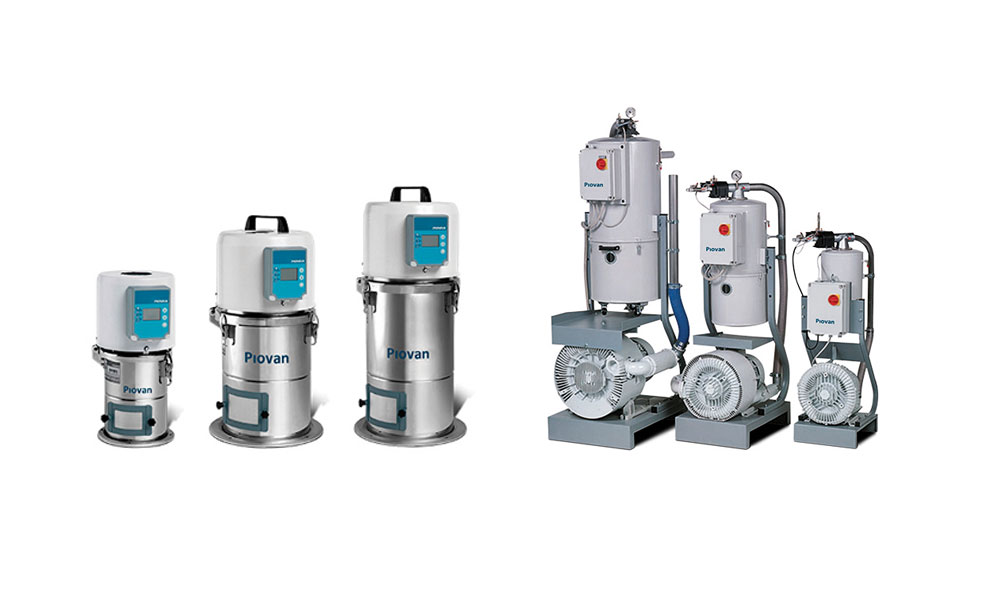 Dosers and Mixers
Volumetric, gravimetric, continuous or discontinuous weight loss are the technologies implemented in PIOVAN's dosing and mixing series. Higher accuracy, robustness, ease of use and flexibility are the hallmarks of this product line.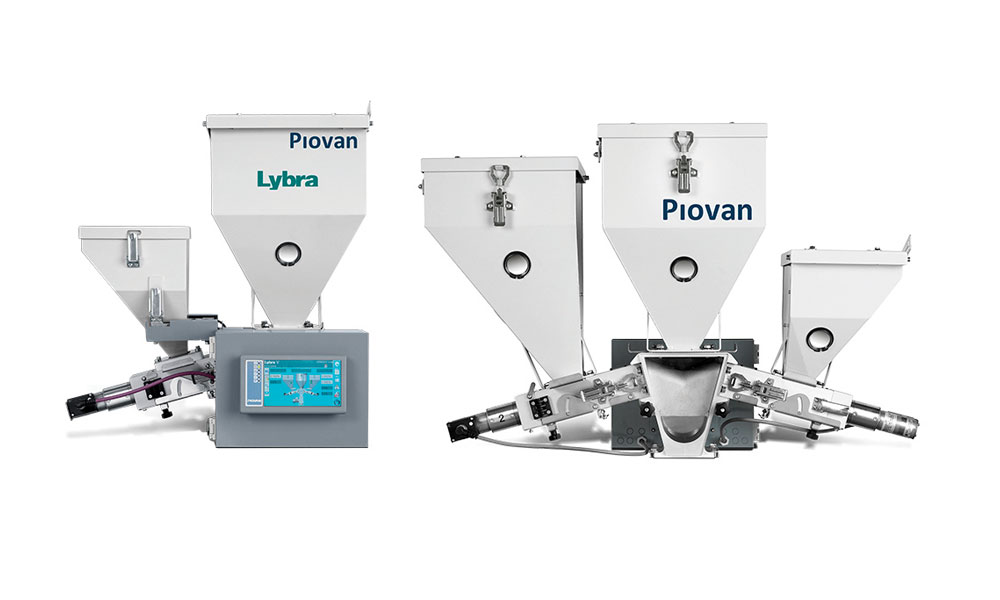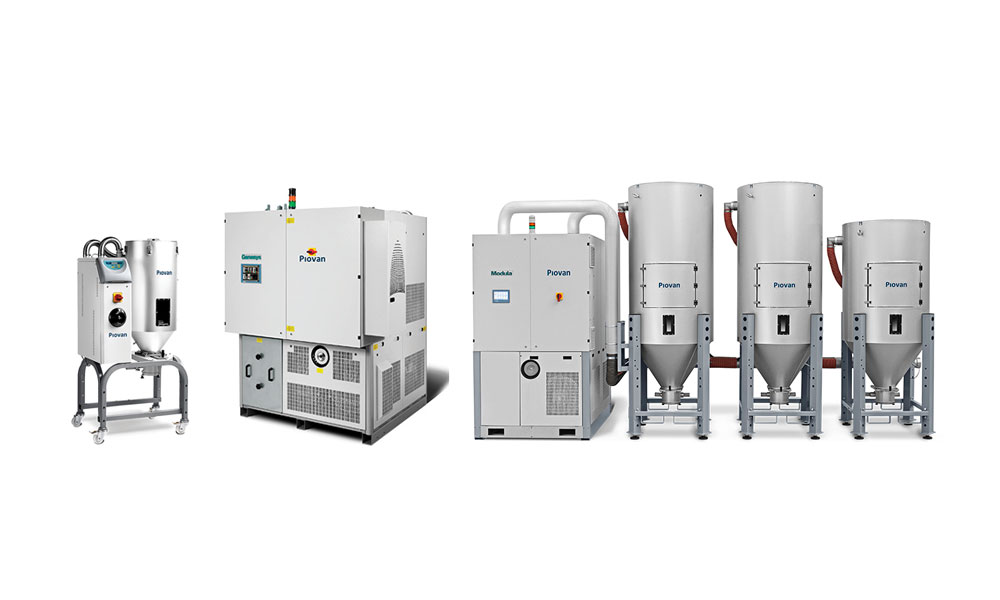 Temperature controllers
Heat exchange efficiency, pressure and flow monitoring, reliability and robustness characterize the PIOVAN range of temperature controllers. With injection and extrusion applications, solutions are available which allow temperature control up to 250ºC.
Contact Us
For more information on PIOVAN equipment, please contact us.