Specialists in manufacturing auxiliary temperature control equipment and process control systems
Based on the assumptions of reliability and quality of its products, the robust SISE equipment is distinguished by the use of mathematical algorithm systems with unique control that allow process stability.
The wide range of SISE control systems represented by AGI responds to the needs of various industries such as the automotive, medical, pharmaceutical, packaging and technical parts industries.
High stability under all conditions by unique permanent auto adaptive PID algorithm;
Real-time synchronized temperature rise facilitates start-ups and preserves mold condition;
Scan mold function monitors the condition of the hot runners throughout the process;
Easy use via touch screen;
Over 45 years of experience
Innovation - SISE offers its customers access to the best solutions
Products compatible with all market technologies
Production control systems
Cyclades is a Production Supervision (MES) that provides real-time information from production. Different modules, such as planning, shift management, mold and machine management, enable production control, optimization and organization. SISE develops the data exchange platforms between the customer ERP and the CYCLADES system for seamless system integration.

Sequential Injection Controller
Sequential injection enables the production of complex high performance and aesthetic parts. A complete range that fits from the simplest to the most demanding applications.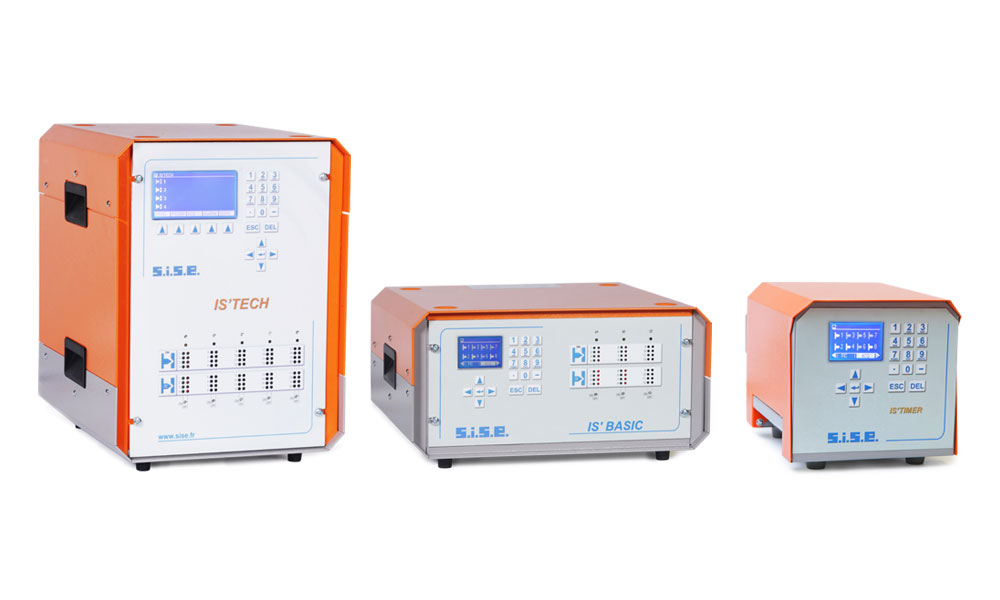 Contact Us
For more information on SISE equipment, please contact us.